Jerry Lawler Checks Out Paige (Again)
---
| | | |
| --- | --- | --- |
| | Paige | |
Jerry "The King" Lawler can't seem to get his eyes off Paige.
Back in June, there was this.
Then last month, there was this.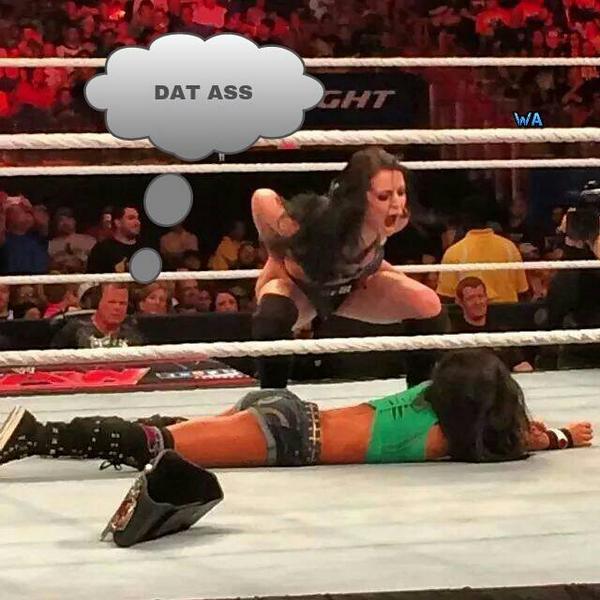 And now we come to SummerSlam.

Latest Updates
| | | |
| --- | --- | --- |
| | Paige | |
As one of WWE's premiere Divas, it is only natural that fans want to know about Paige outside of the ring. A Google search of the 22-year-old will display numerous results concerning her dating status as well as rumors of who she may or may not have had relations with.
On Thursday, the former Divas Champion addressed her relationship status during a Q&A session at the Austin Comic Con.
With that being said, it has been rumored that she dated Brad Maddox for a short time while in Florida Championship Wrestling in 2012.

Latest Headlines
»

New Title Matches and More Confirmed for WWE NXT Takeover: R Evolution
»

Ryback Responds to CM Punk's Recent Comments, Says Slander Is Powerful
»

Big Tag Match Added to WWE NXT Takeover Special, Owens Talks WWE Debut
»

Ryback Responds to CM Punk's Recent Comments?
»

Ryback Reacts To CM Punk Calling Him A Roided-Up Dumb F*ck
»

CM Punk Says WWE Fired Him On His Wedding Day
»

Austin & Vince Update, WWE Stars Talk Thanksgiving, Taker & Sting Episode
»

New WWE DVD Dates Confirmed for 2015, More on WWE's Distribution Deal
»

Interesting Stat on RAW Main Events, Did Sting Speculation Boost Tickets?
»

Former WWE Announcer Reportedly Replacing Mike Tenay on TNA Impact Soon
»

TNA's Debut on Destination America Airing Live?, Jeff Hardy In Canada?
»

Finn Balor In Action on Tonight's WWE NXT, The British Bulldog's Birthday
»

CM Punk Speaks on His WWE Departure, What He Told Vince & HHH, More
»

Christian on Recently Working with Edge, Possibly Working WWE Creative
»

WWE TLC Main Event Update, Possible Match for Big Show, Rey Mysterio