Jerry Lawler Checks Out Paige (Again)
---
| | | |
| --- | --- | --- |
| | Paige | |
Jerry "The King" Lawler can't seem to get his eyes off Paige.
Back in June, there was this.
Then last month, there was this.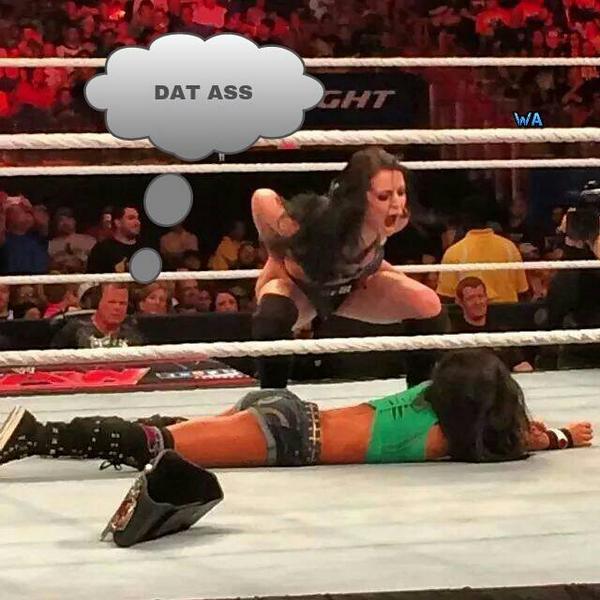 And now we come to SummerSlam.

Latest Updates
| | | |
| --- | --- | --- |
| | Paige | |
As one of WWE's premiere Divas, it is only natural that fans want to know about Paige outside of the ring. A Google search of the 22-year-old will display numerous results concerning her dating status as well as rumors of who she may or may not have had relations with.
Unlike most WWE Divas - many of whom are married - Paige is believed to be available.
I am under the belief that Paige is currently not dating anyone in WWE, to the best of my knowledge. The only thing I have heard concerning her private life is that she dated a non-wrestler for a brief time in WWE's former developmental league, Florida Championship Wrestling.

Latest Updates