Paige Photos You Need To See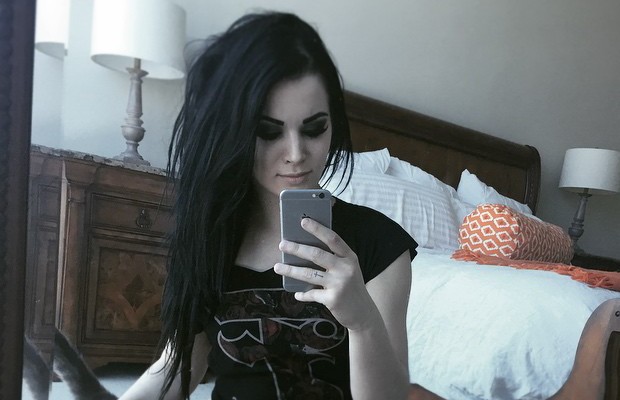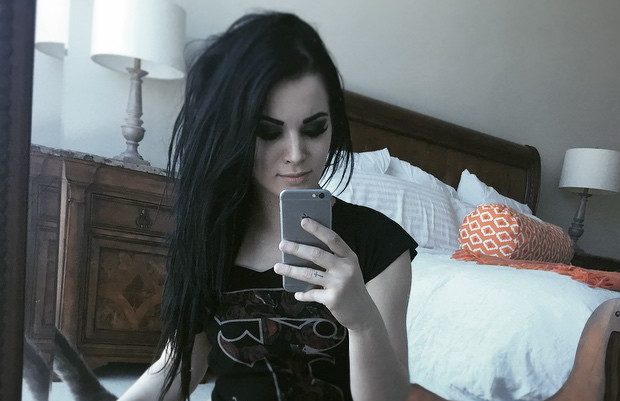 Check out Paige from a whole different angle in this amazing photo gallery of the WWE star and two-time Divas Champion.
Perhaps no woman in WWE history has made as immediate an impact as Paige. After nearly one year of representing NXT as their first-ever Women's Champion, the determined wrestler debuted on Raw in April 2014, and the results were historic. Competing in her first WWE match, Paige toppled AJ Lee to capture the Divas Championship.
With the victory, Paige became the youngest to ever hold the Divas Championship, while also being the first to claim the title in her first-ever Raw match. Additionally, Paige will forever be recognized as the first competitor to hold both the NXT Women's Championship and the Divas Championship simultaneously.
Paige became an important player in the Divas Revolution when she teamed with Charlotte and Becky Lynch to form Team PCB. While initially successful, the partnership eventually disintegrated when Paige claimed Charlotte was only successful because she's Ric Flair's daughter.
Known as "The Diva of Tomorrow," Paige certainly has a bright future. And along the way, you can bet she won't stop reminding the other women whose house they're in.
Nude Photos & Videos Of Paige Leak Online →
Nude photos and videos of the sexy WWE star surfaced online on March 17, 2017. One video shows Paige, nude, talking in front of a camera saying she's "practicing again" before…
20 Photos Of Paige Showing Off Her Booty →
Paige may not have the biggest backside, but with her revealing outfits both inside the squared circle and on Total Divas, her perfectly shaped booty surely deserves some recognition. Check out these 20 amazing booty photos of the two-time Divas Champion…
Was A Nude Paige Photo Leaked Online Last Year? →
Was a nude photo of Paige leaked online last year? In July 2016, a photo purportedly of the Total Divas star taking a nude selfie surfaced online. Find out here why it's probably real…
See All Paige Photos →
Paige on PWPIX.net, your go-to source for the best photos of the sexy WWE Superstar…
Paige Likes To Make Out With Girls →
Girl-on-girl make-out sessions hardly seem scandalous today, but when it's a female star from WWE, well, that's a different story. Check out these photos of Paige making out with a close friend of hers. And that's not all! While partying on Halloween night in 2015, the two-time Divas Champion got photographed locking lips with another girl. Check out the photo here…
20 Hot Photos Of Paige In A Bikini →
They call her "The Anti-Diva," but she's not above showing things off like Divas from the past such as Torrie Wilson and Candice Michelle. Check out these hot bikini photos of Paige…
Paige's Hottest Instagram Photos →
This is her house! No, literally — go to Paige's Instagram account and there you will find her house. Paige on Instagram is awesome for many reasons, but most people follow her on the social media network for the revealing shots. Check out her hottest photos on Instagram…
20 Photos Of Paige Competing In A Bikini Contest →
With WWE presenting a family friendly product, wrestling fans have said goodbye to bra and panties matches, bikini contests and pudding matches. But just before WWE stopped holding those types of matches completely, Paige did a few bikini contests when she was a wrestler in WWE's developmental program at Florida Championship Wrestling. Check out these pics…
20 Rare Photos Of Paige Outside The Ring →
Get a closer look at Paige in these rare photos of the WWE Superstar outside the ring…
See Over 30 Photos Of Paige and Alberto Del Rio Together →
Take a look at Paige's relationship with Alberto Del Rio in this interesting photo gallery…
Have Nude Photos Of Paige Leaked Online?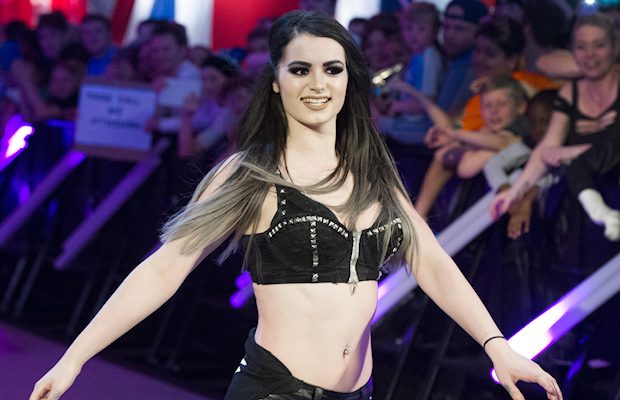 Have nude photos of Paige leaked online?
Over the Fourth of July weekend, a photo purportedly of the WWE Superstar taking a nude selfie surfaced on social media and various "underground" forums. Some fans tweeted the photo in question to her mother, Saraya Knight, who boldly addressed the situation.
Paige's mom, who actually posted the photo in question on her Twitter account, lashed back, "Seriously what makes you guys think that I want to see bad photoshopped images of my daughter, for the last time THEY ARE F*****G FAKE!!"
While Knight is labeling the photo as fake, there is a key clue indicating it's actually authentic. The phone cover seen in the photo matches with this selfie Paige posted on Instagram in November 2014. This situation is also quite similar to what Dana Brooke experienced in December 2015.
Now that we know that a nude photo of Paige was leaked online, it wouldn't be too surprising if more images surfaced. Stay tuned.