Lilian Garcia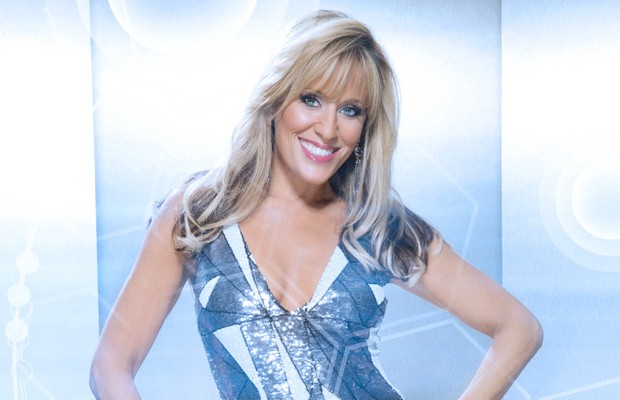 Lilian Garcia Bikini Photos | What Happened To Lilian Garcia? | Lilian Garcia's Skirt Gets Ripped Off | Would Lilian Garcia Pose For Playboy? | Hot Lilian Garcia Photos | Lilian Garcia Videos | Who Is Lilian Garcia's Husband? | Lilian Garcia Rocks WWE | People Also Search For: Melina | John Cena | Trish Stratus | Torrie Wilson | Kelly Kelly

Lilian Garcia Photos
---
Lilian Garcia has done the ring announcing for some of professional wrestling's most historic matches. Along the way, her melodious tone has become synonymous with the success of WWE's flagship program, Monday Night Raw. (Continue Reading ▸)

Would Lilian Garcia Pose For Playboy?
---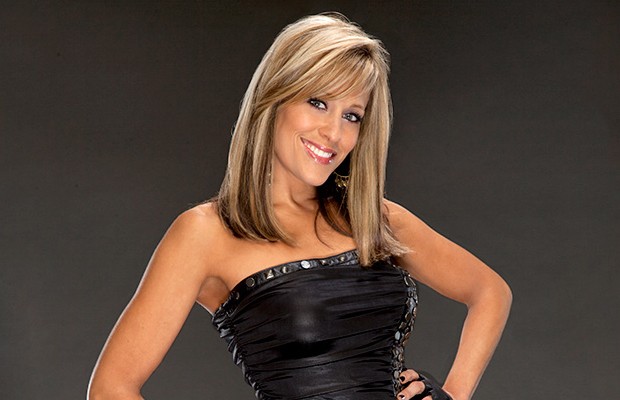 Would Lilian Garcia pose for Playboy?
As is often the case with WWE's slate of female talent, fans will flock online to see if there are any nude photos floating around. That is the case with Lilian Garcia, the longtime ring announcer of Raw. Internet searches for nude photos of Lilian are among the most searched for subjects on the beautiful songstress. Lilian, however, has never posed nude, so the search is futile.
Don't expect Lilian to ever pose nude. She was asked in a 2001 interview whether her fame in WWE had led to an offer to pose for Playboy, and replied, "No, not at all." After the interviewer said he was surprised, she explained, "I'm not, and I'll tell you why. My image with the WWF is very sexy, but classy. Not that the other girls aren't classy, but I'm just not willing to show as much flesh as the other girls are willing to do. That's their thing. That's fine for them if they choose to show a little bit more cleavage. I mean, I'm sure there are people who are offended that I'm wearing a miniskirt. But for me, a miniskirt is fine. But I'm sure the people at Playboy know not to even bother asking. It's just not right for me."

Who Is Lilian Garcia's Husband?
---
One week after bidding farewell to WWE, Lilian Garcia married her current husband, Christopher Jozeph, a Canadian-born Men's Contemporary Fashion Designer and Celebrity Wardrobe Stylist, on September 28, 2009 in Orlando, Florida at Walt Disney World Resort. Garcia was previously married, but divorced a few years prior.
Garcia attributed her decision to leave to WWE to spend more time with her husband and family.
"When my contract was up, I was like do I sign on for a new contract, or do I really want to take the time to be with my family and my new husband, and I just made that decision that it was time," Garcia stated in a 2010 interview with Monday Night Mayhem.
Garcia and Jozeph live together near the sunny beaches of Los Angeles, California.

Lilian Garcia Rocks WWE
---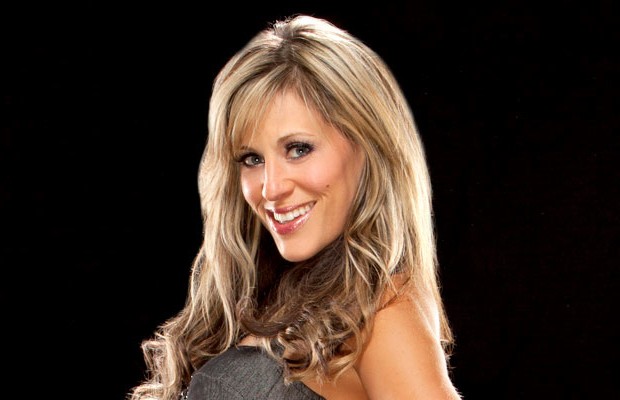 When Lilian Garcia sang "America the Beautiful" at WrestleMania 2000 at the Arrowhead Pond in Anaheim, California, it was the first time many WWE fans discovered her B-flats and C-sharps. Before joining the sports-entertainment organization in 1999, Garcia appeared in television commercials. From department stores to car dealerships, Garcia made use of her Media Arts degree from the University of South Carolina. When she was doing a jingle here and a jangle there, Garcia also found time to work as a VJ in Atlanta, Georgia. It was that experience that led the sexy songstress to audition for WWE, albeit hesitantly.
"I had no idea what I was walking into, and I almost didn't do the audition. I was called to New York to audition, and I looked at him and said 'Are you kidding me…wrestling?'" recalled Garcia in a 2010 interview. "He didn't tell me what it was for, because the WWE didn't tell him. I auditioned for a backstage interviewer for Super Astros, which was going to be on Univision, but I didn't get it. It wasn't until six months later that I got another call back, and they remembered me, and they needed people for SmackDown before it premiered. I auditioned again, and they called me, and they wanted to try me on for one-three months, and that I could leave at any time, and I was thinking I had nothing to lose…I'll try it out."
Happily, admits Garcia, the reception she met during her audition to be the voice of SmackDown! was well received among the WWE Superstars themselves—not an easy accomplishment for someone newly arrived to the promotion in nineties, even more so for a woman.
"I think it's great how the guys have been very open with me," Garcia said nearly a year after her tenure. "When I interview them, they have no problems with me being a female. The same goes for the girls in the locker room. We cut up a lot."
All's not that rosy, however. Despite her extensive background of performing in front of crowds, Garcia still has one obstacle to overcome: butterflies. Asked what she does to handle this before getting on the microphone, Garcia laughingly says: "I always pray, I'm Catholic, so I make the sign of the cross. There's so much going on that you always have to be on your toes."
While serving as the ring announcer for Monday Night Raw, prior to each show from 2000 through 2009, the beautiful Diva displayed her vocal abilities with an emotional and heartfelt rendition of The Star-Spangled Banner. She has also opened up for numerous professional sports teams, including the National Football League's New York Jets, Major League Baseball's Chicago Cubs, and the Phoenix Suns of the National Basketball Association. The popularity of her amazing voice ultimately led to the production of her ¡Quiero Vivir!, which was released on October 9, 2007 via Universal Music Latino.
Being as talented as Garcia, it was only a matter of time before a WWE Superstar made a pass at her. In May 2005, the inevitable occurred when the mighty Viscera proclaimed his love for the sexy ring announcer. On the surface, Garcia and the former Mabel didn't look like the prototypical couple; but inside, they shared a deep connection. Or so Garcia thought. The following month, a smitten Garcia proposed marriage to "Big Vis" during WWE's Vengeance pay-per-view event. Unfortunately for Lilian, she was ultimately heartbroken when he chose to be with The Godfather's "Hos" rather than marry her.
"Do you know what it took to publicly ask Viscera to marry me? I don't understand," said Garcia to Maria backstage following the event. "He was always so loving and caring and compassionate. I mean we couldn't do the normal things that couples could do in bed 'cuz I always had to be on (cuts herself off crying)."
The storyline was briefly resurrected the following year when Viscera proposed to Garcia on the May 22, 2006, edition of Raw. The two, however, were interrupted by Umaga before Garcia could give her answer.
Following a remarkable ten-year career with WWE, Garcia emotionally bid farewell to fans on the September 21, 2009 episode of Raw. The songstress later revealed that she left the organization due to burnout from the grueling travel schedule, as well as her desire to spend more time with her family.
"Leaving the WWE was one of the hardest decisions I had to make because I was very close to everyone there and loved my job, but after 10-plus years of being on the road it was time to take a break," said Garcia. "I really missed being away from my family, and that was one of the decisions I made. When my contract was up, I was like do I sign on for a new contract, or do I really want to take the time to be with my family and my new husband, and I just made that decision that it was time."
Thankfully, this turned out to be a two-year sabbatical and this Diva's angelic voice returned to WWE airwaves on SmackDown.

For Your Information
---
Lilian Garcia's Skirt Gets Ripped Off: ECW World Heavyweight Champion Bobby Lashley ripped off Lilian Garcia's skirt on the April 2, 2007 edition of Raw. (Watch ▸)
Lilian Garcia strikes a kiss: Lilian Garcia has kissed Christy Hemme, Viscera, Charlie Haas and The Great Khali on WWE television.
Lilian Garcia's legs: Lilian Garcia once said, "My favorite part body part on myself is my legs because man, I love to wear them boots!"