Alberto Del Rio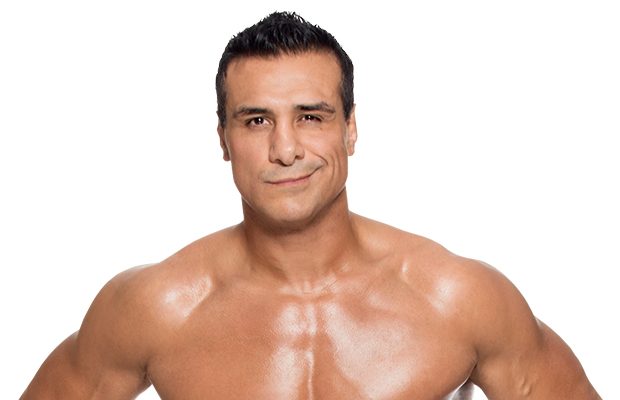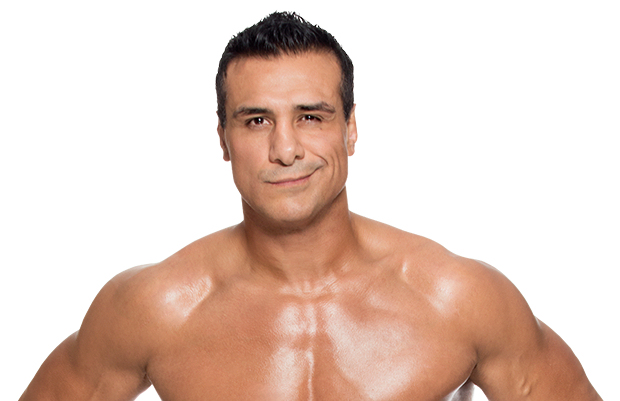 His name is Alberto Del Rio … but you already knew that. As the son of Mexican legend Dos Caras and nephew of WWE Hall of Famer Mil Mascaras, this "Man of Destiny" arrived in 2010 flaunting an endless supply of resources. With the temerity to employ a personal ring announcer, Ricardo Rodriguez, Del Rio was easy to loathe.
Alberto Del Rio News, Photos and Videos →
Alberto Del Rio on PWPIX.net, your go-to source for the latest news, photos and videos…
11 Things You Need To Know About Alberto Del Rio Dating Paige →
Since May, rumors have been running rampant that Alberto Del Rio and Paige are now a couple. It is not out of the ordinary for those in the wrestling business to find love at…
Alberto Del Rio and Paige Photos →
Get a peek inside the lives of Alberto Del Rio and Paige in this interesting photo gallery…
Who Is Alberto Del Rio's Wife (Or Ex-Wife) Angela Rodríguez? →
Who is Angela Rodríguez? That's one question on the minds of people searching for information on Alberto Del Rio since her name will pop up. Find out here what we know about her…
Rare Photos Of Alberto Del Rio and His Wife (Or Ex-Wife) Together →
While little is known about Alberto's wife (or ex-wife), there are photos of the two together…
About Alberto Del Rio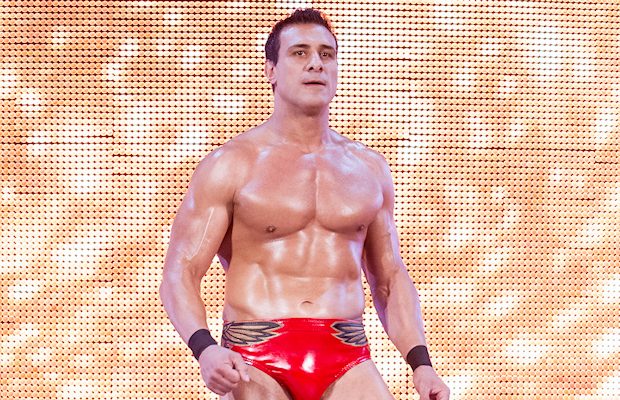 Upon debuting in 2010, Alberto Del Rio quickly shelved top stars such as Rey Mysterio and Christian with his debilitating Cross Armbreaker. With an increasing sense of entitlement, Del Rio backed up his boasts by winning the largest Royal Rumble Match in WWE history in 2011 by outlasting 39 other WWE Superstars. That July, Alberto took another step toward fulfilling his destiny by capturing the WWE Championship Money in the Bank briefcase. He then cashed in his WWE Title opportunity and defeated an exhausted CM Punk at SummerSlam in 2011. After losing to John Cena at Night of Champions, "The Essence of Excellence" regained the strap in the first-ever Triple Threat Hell in a Cell Match, proving he was no fluke.
In 2012, Del Rio pursued the World Heavyweight Championship. Despite several close calls, the aristocrat fell short of his goal. Then in January 2013, his persistence paid off when he toppled reigning Champion Big Show in a Last Standing Match. This valiant climb to the top and subsequent title reign altered perceptions of Del Rio. His efforts embodied the American Dream, an ideal he defended successfully against Jack Swagger at WrestleMania 29.
These warm feelings, however, soon faded. His dastardly actions against Dolph Ziggler at the 2013 Payback and callous dismissal of Ricardo Rodriguez revealed Del Rio's true colors. Fans clamored for someone to rip the gold from his waist. That someone was John Cena at Hell in a Cell. The following summer, Alberto's WWE career went on hiatus, but the four-time World Champion would be back.
At Hell in a Cell in 2015, during John Cena's United States Championship Open Challenge, Alberto Del Rio revealed himself as Cena's shocking mystery opponent. As dangerous as ever, alongside his former enemy Zeb Colter, Del Rio stunned the Los Angeles crowd as well as Cena. Since this triumphant return, the privileged one has formed The League of Nations with Sheamus, Rusev and King Barrett, while trading U.S. gold in thrilling encounters with Kalisto. Alberto and The League of Nations bested The New Day in a Six-Man Tag Team Match at WrestleMania 32.