The Undertaker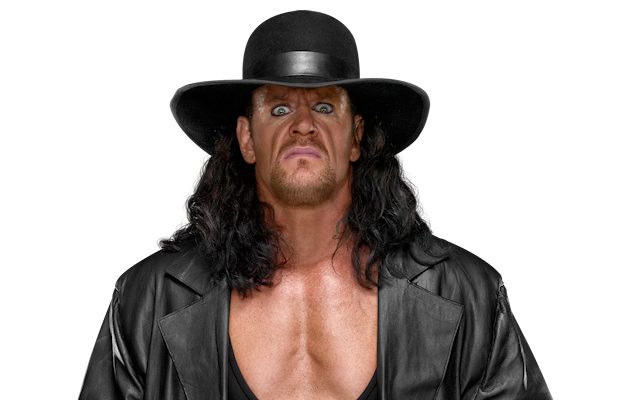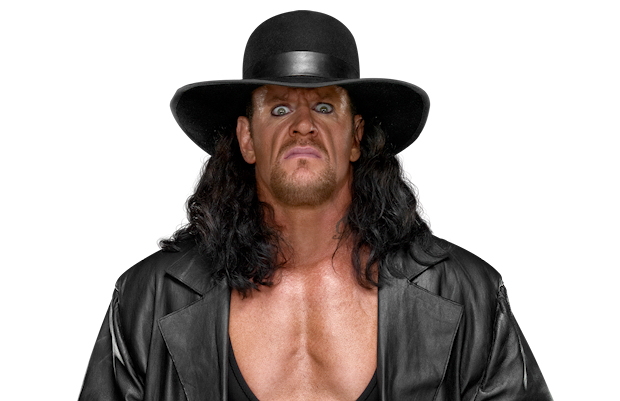 The Undertaker is the apocalyptic warrior, a collector of souls whose mere presence scratches the spine with a visceral chill. This mysterious figure from Death Valley was first introduced in 1990 at the Survivor Series. Over the next 26 years, "The Deadman" would rule the WWE landscape and WrestleMania like a vengeful demon cast from the fiery pits of damnation.
How Does The Undertaker Look Like Now? – See 25 Recent Photos Of The Deadman →
Get a unique look into the life of The Undertaker outside of the ring in this photo gallery featuring recent images of "The Deadman." You probably haven't seen these photos of him…
Latest Undertaker News, Photos & Videos →
Undertaker on PWPIX.net, your go-to source for the latest news, rumors, photos and videos…
A Look At The Undertaker's Marriage To Michelle McCool →
Once considered taboo, former WWE Superstar Michelle McCool has been giving fans a peek at her relationship with "The Deadman" himself, The Undertaker. Many WWE Superstars have…
How Old Is The Undertaker? →
The Undertaker is one of the most mysterious and private individuals to ever have a career in WWE. Details which should be easily verifiable, such as his age, have been disputed…
The Undertaker Makes His WWE Debut →
Hailing from Death Valley, the dark and mysterious figure slowly emerged. Fans looked on in awe as the expressionless newcomer, clad in black and grey, sauntered to the ring alongside…
Rare Undertaker Photos | Early Career | World Championship Wrestling (WCW) | Deadman Walking | Two Undertakers | Family Ties | A Fresh Start | Deadman Returns | The Streak Put In Jeopardy | The End Of An Era
How Old Is The Undertaker?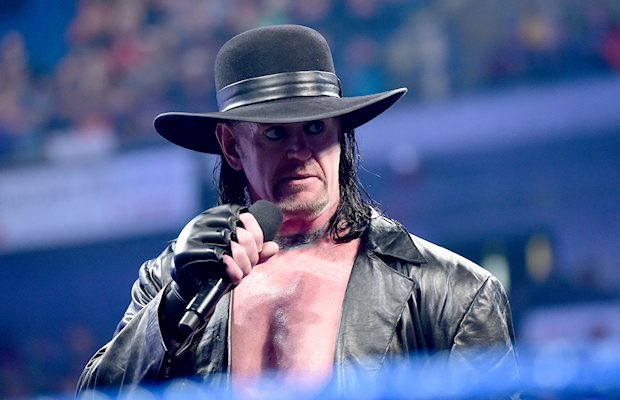 The Undertaker is one of the most mysterious and private individuals to ever have a career in the professional wrestling industry. Easily verifiable details, such as his age, have been the subject of controversy over the years.
The Undertaker is legitimately 51-years-old; he was born on March 24, 1965, in Houston, Texas. Some fans may find that surprising since he's been wrestling for so long. For years, the belief was that "The Deadman" was born on March 24, 1962, since IMDb.com (Internet Movie Database) had it listed as his date of birth. Two pieces of evidence, however, confirm that he was legitimately born in 1965.
According to MyHeritage's list of births in Texas in 1965, Mark William Calaway — The Undertaker's real name — was born in Houston on March 24, 1965. Furthermore, according to the official website of Stephen Pool Waltrip High School, he graduated from the Houston school in 1983. He debuted in wrestling the following year, joined the World Wrestling Federation when he was 25-years-old and became WWF Champion at the age of 26.
Professional wrestlers often seem older than they are, especially those who have been around for years. The punishment which they subject themselves to causes them to age prematurely, and the human memory plays tricks with time. To a casual fan, it would seem as though Undertaker arrived on the scene earlier than he actually did, especially considering how much the wrestling industry has changed over the years.
The fact, however, remains that The Undertaker is younger than many of his contemporaries, including WWE Hall of Famers Bret Hart, Hulk Hogan and even "Stone Cold" Steve Austin. This in no way diminishes the scope of time his accomplishments have covered, though. It simply provides more insight into his life as a professional wrestler.
For Your Information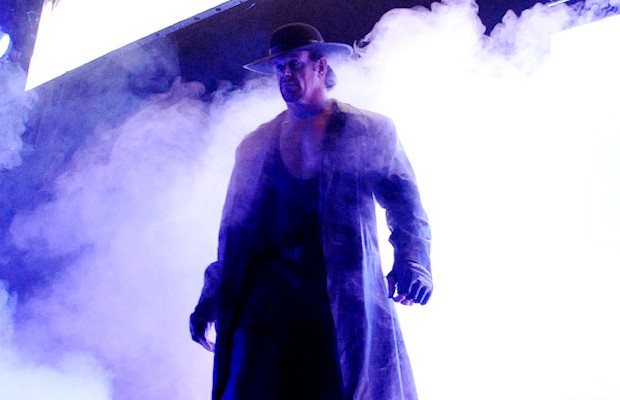 The Undertaker's Relationship With Michelle McCool – Once considered taboo, former WWE Diva Michelle McCool has been giving fans a peek at her relationship with "The Deadman" himself, The Undertaker.
Although many wrestlers have reaped the benefits of the attention social media has afforded them, this is not the case with The Undertaker. He is rare figure who grows in lore by the mysterious, almost mythical nature of his wrestling persona. This make its all the more surprising that he has begun allowing fans to get a look at him outside of the ring. This super couple have been spotted at fun runs, football games, and even on Halloween. The former WWE Women's and Divas Champion is more than willing to put her relationship with the legendary grappler on display through Instagram and Twitter.
In September 2014, the health of The Undertaker drew concern after rumors emerged on social media that Fred Durst, vocalist of the multi-platinum nu metal band Limp Bizkit, dedicated the song "Rollin'", which the legendary wrestler used as his entrance theme during his "American Bad Ass" phase in the early 2000s, at a concert: "This next song goes out to our friend Mark Calaway, The Undertaker. He's not doing real well right now and we want all our fans to keep him in their thoughts and prayers."
McCool responded to the rumor on Instagram, and said her husband was fine. Alongside a recent photo of the couple, she wrote: "Sadly, there's always rumors about my hubby! Apparently he's now super sick and not doing well! While we always appreciate thoughts & prayers, we are ALL GOOD IN THE HOOD". And also added the hashtag: "#AsGoodAsGold."
What Is The Undertaker's Net Worth? – Even though he only wrestles on occasion, The Undertaker still earns more annually from WWE than most Superstars.
In WWE, performers sign a contract that gives them what's called a "downside guarantee." That base amount could be $75,000 or $400,000 or $1,000,000 or anything above, below, or in between. This is based on management's perception of the performer's value to the organization, their current standing and anticipated standing in the near future. Then performers actually get paid for each night's work — Raw, Smackdown, a house show, a pay-per-view — pay-per-view payoffs tend to be the highest, often by far (wrestlers competing in the main event at WrestleMania most often get $1,000,000 or more for their contest). Talent also get paid for their share of merchandise sales tied to their name and persona. At the end of each contract year, if those individual paydays add up to less than their downside guarantee, they're given a check to make up the difference. If they made more, nothing happens. In the past, some talent were able to choose to get a weekly salary that is 1/52nd of their downside guarantee, and then at the end of the contract year, if their individual payoffs totaled more than their downside, they would receive bonus check for the difference.
In the case of The Undertaker, it has been rumored that he remains under contract on a six-figure deal. The Deadman has earned it. He has been nothing but a soldier for Vince McMahon and has gone above and beyond on more than one occasion during his legendary career. He has been a top-level star since the beginning of his career in WWE and his salary has always matched his standing.
Not content with just his earnings from inside the ring, The Undertaker has invested his money in several lucrative real estate ventures including the multi-million dollar Calahart Building in Colorado. It is named after himself and his business partner).
Multiple websites have his net worth estimated at $16 million. That figure, however, has never been confirmed. One thing is for sure though after working for WWE for over 20 years: he is set for life.
How Tall Is The Undertaker? – In an industry known for distorting the truth and exaggerating reality, it can be difficult to determine the legitimate size of those competing in WWE.
This includes The Undertaker, who is billed as 6-foot-10 by WWE. He once said, "I used to be 6-foot-10 but I got dropped on my head a few times so I'm 6-foot-9 now."
CelebHeights.com, an entertainment website that estimates the heights of famous people, has the WWE Superstar pegged at 6-foot-7, with his peak height being 6-foot-7 and 5 inches.
Debut Of The Deadman
---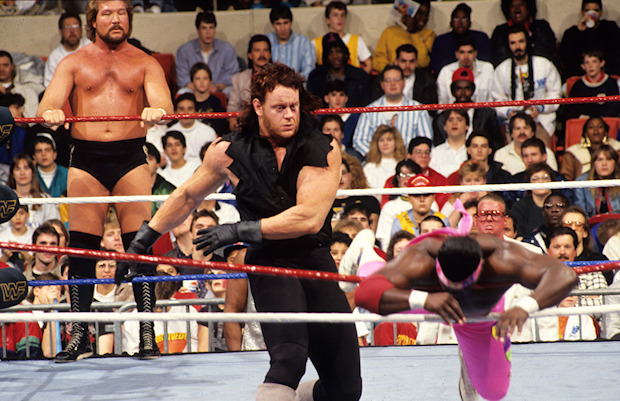 When the Ultimate Warrior eliminated Mr. Perfect to become the sole survivor in the opening match of the 1990 Survivor Series, the capacity crowd in Connecticut's capitol city worked themselves into a seemingly unstoppable frenzy. But within minutes of Warrior's thrilling victory, a sudden and unexpected hush fell over the arena when Ted DiBiase unveiled the final member of his Million Dollar Team.
Hailing from Death Valley, the dark and mysterious figure slowly emerged. Fans looked on in awe as the expressionless newcomer, clad in black and grey, sauntered to the ring alongside manager Brother Love. The dark circles under his eyes reinforced his incredibly imposing appearance. Even before he stepped foot in the ring, it was clear he was different from the mortals with which he was about to share the stage. He was unlike anything anybody had ever seen before in the World Wrestling Federation. He was Undertaker.
The wake-like silence that overcame the Hartford Civic Center intensified when Undertaker's eerie funeral procession entrance music finally came to an end. Mouths agape, fans continued to look on in disbelief as members of The Dream Team began to fear the worst.
Bret "Hit Man" Hart was the first unlucky soul on Dusty Rhodes' Dream Team to try to take down "The Deadman," but when his offense proved futile, he quickly tagged in Jim "The Anvil" Neidhart. Like Hart, Neidhart was inflicting any pain to Undertaker and within seconds, tagged in Koko B. Ware.
Judging from his energy level, "The Birdman" believed he possessed the skill to accomplish what his partners couldn't. Unfortunately for Koko, however, his high energy failed to equate to anything worthwhile. Within thirty seconds of being in the ring. "The Birdman" found himself on the receiving end of the first-ever Tombstone piledriver.
As Undertaker rolled Koko's nearly lifeless body from the ring, the remaining members of The Dream Team huddled in their corner, wondering if there was any stopping this awesome newcomer. As they soon learned, the only thing standing between them and complete annihilation was The Deadman's undying loyalty to his manager.
After eliminating Rhodes from the match, thanks in large part to a devastating double axe handle from the top rope, Undertaker dismissed "The American Dream" over the top rope and onto the arena floor. Once there, Brother Love began to assault the downed Rhodes with kicks of his own. The weak blows managed to anger "The American Dream" more than anything else, and it wasn't long before Rhodes was threatening to return the favor. Seeing his manager in peril, Undertaker quickly exited the ring and rushed to Brother Love's aid. The Deadman's allegiance saved his manager from certain doom, but in the process also resulted in Undertaker being eliminated from the match via count out.
In the end, DiBiase was able to pin Hart to become the match's sole survivor. In reality, though, the record books only shed a silver of light on what really happened on that Thanksgiving night in 1990. On this evening, the big story coming out of Survivor Series was the introduction of Undertaker, an outworldly force that would go on make life a living hell for WWE Superstars for more than two decades.
Early Career
---
The Undertaker knows all about paying his dues, and that work ethic is evident in his ring work to this day. Back in the mid-1980s, before the era of slick developmental programs, entering the professional wrestling industry could be a major hassle, a matter of dealing with shady con men and rough characters just to catch a break.
It was no different for Mark Calaway. In Bodyslams!: Memoirs of a Wrestling Pitchman, longtime ring announcer Gary Michael Cappetta, a friend of Calaway's during the early years, shares the story of how Calaway—who had just graduated from Waltrip High School in Houston, Texas—borrowed $2,000 from his brother in order to attend Buzz Sawyer's training school (at the recommendation of Len "The Grappler" Denton). Sawyer, according to Cappetta, skipped town with all the trainees' money, and Calaway learned his first valuable lesson in the wrestling business. A few years later, both individuals wound up in World Championship Wrestling (WCW) at the same time and Calaway had it in his head to pound Sawyer's face in, but was ultimately talked out of it.
He then contacted World Class Championship Wrestling (WCCW) promoter Fritz Von Erich, who referred him to Don Jardine, otherwise known as The Spoiler. Jardine encouraged Calaway to incorporate agility and high-impact moves into his repertoire, instead of relying simply on his size. The Undertaker's old-school walk along the top rope is a tribute to the late Jardine. Calaway then signed on with World Class, where—as the masked Texas Red—Bruiser Brody beat him up in his debut match. Calaway realized that Brody was doing him a favor by teaching him respect for the business. It seemed that Brody set himself as a role model for Calaway, who would later draw comparisons with the Albuquerque wildman not only in terms of size, but ring style and mystique. Even the Texas Red persona was patterned after Brody's masked alter-ego, Red River Jack.
Here's an interesting side note about his debut: Texas Red was managed by Percival Pringle III, who would later become known as Paul Bearer.
As Texas Red, Calaway was briefly affiliated with Pringle, alongside such stablemates as Rick Rude, The Dingo Warrior (who would later be known as Ultimate Warrior), Cactus Jack Manson (also known as Mick Foley), and strongman Ted Arcidi. In the spring of 1987, Red recognized a golden opportunity when World Class officials announced that the promotion would be resurrecting the Texas Tag Team Championship, which had been vacant since Chris Adams and Gino Hernandez had abandoned it in 1985.
Red joined forces with Arcidi, who was most famous for his brief run in the World Wrestling Federation and appearance in the WWF and NFL Battle Royal at WrestleMania 2, to defeat his two mentors, Brody and Spoiler, in the opening round of the tournament. If that win wasn't impressive enough, they went on to defeat the ultra-popular Fantastics—Bobby Fulton and Tommy Rogers—in the semifinals.
On the other side of the bracketing, Tony Atlas and Skip Young had overcome Brian Adias and Al Perez in the opening round, and defeated Killer Brooks and Len Denton in the second round. In the end, the combined experience of Atlas and Young paid off, and they beat Red and Arcidi in the tournament final on June 29, 1987 in Fort Worth, Texas.
During these early years with World Class, Calaway also had been attending Angelina College in Lufkin, Texas, on a basketball scholarship, and went on to Texas Wesleyan University in Fort Worth, where he played basketball and studied sports management.
By 1988, Calaway was able to pursue wrestling full-time. While Calaway had been fortunate to compete in World Class during its boom period, which included an overseas tour to South Africa, he was anxious to experiment with new identities. After a few appearances as The Commando in Central Illinois Wrestling, he was ready for the big break that was about to come in Memphis, Tennessee.
Bookers in United States Wrestling Association saw dollar signs in the 6'8″ frame of young Mark Calaway, and they gave him a big push from the very start. As The Master of Pain, Calaway had a series of managers, including Dutch Mantel, Downtown Bruno, and Ronnie Gossett. He was portrayed as an unstoppable monster, and he rode that momentum to a USWA Unified World Heavyweight Championship victory over Jerry "The King" Lawler.
Unfortunately, the continuing fallout from the Unification Match between AWA World Heavyweight Champion Jerry "The King" Lawler and WCWA World Heavyweight Champion Kerry Von Erich in December 1988 overshadowed The Master of Pain's title reign. Lawler had won that match on a technicality, and Lawler and Von Erich were still bickering over who was the rightful unified champion—even while The Master of Pain held the belt. When Lawler regained the title on April 25, 1989, The Master of Pain faded from the main-event scene.
The Master of Pain scored a big victory in Lawler and Jerry Jarrett's Championship Wrestling Association, defeating "Dirty" Dutch Mantell in a Loser Leaves Town Match. Texas Dirt, a masked man widely believed to be be Mantel, appeared on the scene and challenged The Master of Pain to another Loser Leaves Town Match. The Master of Pain lost this time around, and he was forced to leave the promotion.
It was back in Texas, where Calaway donned the hood as The Punisher, a member of General Skandor Akbar's Devastation Inc. The Punisher won the WCWA Texas Heavyweight Championship by forfeit from Eric Embry on October 5, 1989, but lost it to Kerry Von Erich two weeks later.
Deadman Walking
---
The first chapter in Undertaker's remarkable WrestleMania epic was penned on March 24, 1991 in Los Angeles, California. Under the tutelage of new manager Paul Bearer, the "Phenom" destroyed "Superfly" Jimmy Snuka. The victory marked his first WrestleMania win, and also catapulted the "Deadman" straight to main-event status.
Undertaker spent the next several months using caskets and the mysteriously powerful urn to exploit his opponents' fear of their own mortality. He tore through every WWF Superstar put in his path and on November 27, 1991 at the Joe Louis Arena in Detroit, Michigan, at the Survivor Series, he defeated Hulk Hogan to capture the WWF Championship. Ric Flair's interference in The Undertaker's WWF Championship victory ultimately caused President Jack Tunney to order a rematch at This Tuesday in Texas. Hogan wound up walking away from the event with the WWF Championship, but the controversial conclusion to the match caused Tunney to later vacate the title.
Following his WWF Championship reign, Undertaker faced a series of colossal competitors looking to rid the World Wrestling Federation of the "Deadman." The four-hundred pound "Ugandan Giant" Kamala nearly accomplished the task during the first-ever Coffin Match at the 1992 Survivor Series. Undertaker was able to avoid Kamala's offensive onslaught en route to picking up the ground-breaking victory. The following year, the "Phenom" toppled the near eight-foot Giant Gonzales at WrestleMania IX.
Two Undertakers
---
Many believed Undertaker had finally met his match when he squared off against WWF Champion Yokozuna at the 1994 Royal Rumble. The encounter saw Undertaker victimized by not only the mighty Yokozuna, but a posse of oversized wrestlers, including Bam Bam Bigelow and Diesel. Many assumed the defeat, which saw Undertaker stuffed into a ringside casket, meant the demise of the "Deadman." However, as Yokozuna's gang pushed the casket up the aisle, an eerie smoke began to fill the arena, followed by the familiar gong of Undertaker's entrance theme. "The Deadman" then appeared on the Titantron to proclaim, "I will not rest in peace."
Both "The Million Dollar Man" Ted DiBiase and Paul Bearer claimed to have found Undertaker in the summer of 1994. The two men agreed to have their Undertakers square off against each other at SummerSlam. In the end, Bearer's Undertaker proved to be the real "Phenom," defeating DiBiase's fake after striking him with three Tombstone Piledrivers.
Undertaker's disappearance in 1994 caused him to miss WrestleMania X, but his darkness dominance returned the following year when he defeated the massive King Kong Bundy in Hartford, Connecticut. The following year, he handily defeated Diesel.
Following his defeat of Diesel, Undertaker became the target of World Wrestling Federation newcomer Mankind. Their intense rivalry sparked the advent of two revolutionary match types, the Boiler Room Brawl and Buried Alive Match. It also marked the shocking end to one of the closet alliances of all-time when Paul Bearer clobbered Undertaker with his urn at the 1996 SummerSlam.
Despite losing his manager Mankind, Undertaker continued to post an impressive record, which earned him a WWF Championship opportunity against Sycho Sid at WrestleMania 13.
Following a skull-crushing Tombstone, the "Phenom" covered Sid to reclaim the title he lost more than five years earlier. The victory catapulted Undertaker back to the top of the professional wrestling world. He spent the next five months successfully defending the title against the likes of "Stone Cold" Steve Austin and Vader.
Family Ties
---
An errant steel chair shot at the hands of special referee Shawn Michaels allowed Bret "Hit Man" Hart to dethrone Undertaker at SummerSlam in 1997. Yearning for revenge, the "Deadman" shifted his focus from the WWF Championship scene to destroying HBK. After a series of inconclusive contests, the two wrestlers agreed to settle the score in the first-ever Hell in a Cell Match at Badd Blood. Once locked inside the satanic structure, Undertaker released all his frustrations on Michaels, but just when it appeared as though victory was certain, Undertaker came face to face with a familiar figure from the past that cost him the match: Kane.
In the months leading up to Kane's shocking debut, Paul Bearer, in an attempt to blackmail Undertaker, threatened to uncover a disturbing secret from the "Deadman's" past. When Undertaker refused to give in to the demands, Bearer finally revealed that the "Phenom" set fire to his family's funeral parlor twenty years earlier, killing his mother and father. Undertaker assumed his younger brother also perished in the fire. At Badd Blood, Undertaker's assumption proved to be dead wrong, as his disfigured sibling appeared from out of nowhere to attack him.
In the months following the shocking revelation, Undertaker refused to step in the ring with his flesh and blood. However, after Kane attempted to send him to a fiery grave at the 1998 Royal Rumble, Undertaker had no choice but to respond with force. The two brothers finally squared off at WrestleMania XIV. Undertaker won the emotional battle, but the war between the two was just heating up. Undertaker and Kane went on to engage in some of the most bitter battles ever seen, including two Inferno Matches.
In 1998, Undertaker adopted an even darker, more demonic demeanor. He also made the unpopular decision to reconcile with Paul Bearer to form the Ministry of Darkness. Claiming to serve a "higher power," Undertaker unleashed a never-before-seen assault on the entire World Wrestling Federation. Nobody was safe from Undertaker's wicked wrath, not even Vince McMahon's daughter Stephanie, who was abducted by the "Deadman." Luckily for Stephanie, "Stone Cold" Steve Austin rescued her from further torment. The heroics, however, landed Austin in WWF Championship defense against Undertaker the following month at Over the Edge.
A Fresh Start
---
Leaving his "Deadman" persona in the dust, Undertaker reemerged at Judgment Day riding a motorcycle. Recognized as the "American Bad Ass," the new Undertaker was equally imposing. Following an impressive victory over Triple H at WrestleMania X-Seven, Undertaker formed an alliance with Kane. Known as the Brothers of Destruction, the duo spent the next several months dominating the tag team scene.
More than a decade after defeating Hulk Hogan for his first WWE Championship, Undertaker challenged the Hulkster for the same prize at Judgment Day in 2002. Much like that fateful night back in 1991, he used a steel chair to claim the title from Hogan.
The fiery family hostility between Undertaker and Kane reignited in late 2003. This time, however, Kane appeared to walk away the victory when he assisted Mr. McMahon in burying his brother alive at Survivor Series. As mounds of dirt covered Undertaker's seemingly lifeless body, many assumed they had finally seen the end of Undertaker.
The Deadman Returns
---
Proving you can't kill what's already dead, Undertaker made his triumph return to WWE at WrestleMania XX. He defeated Kane to improve his WrestleMania record to an astonishing 12-0. The "Phenom's" iconic status made him the perfect target for the brash youngster Randy Orton. The third-generation grappler saw Undertaker's ageless WrestleMania record as an opportunity to permanently etch his name into the WWE history books. Unfortunately for the self-appointed "Legend Killer," he became unlucky victor number thirteen.
By 2007, there were two glaring holes on the Undertaker's impressive resume. He had never won a Royal Rumble or captured the World Heavyweight Championship. In January 2007, he filled in one hole when he last eliminated Shawn Michaels to win the Royal Rumble. Winning that match allowed him to meet Batista at WrestleMania 23 for the World Heavyweight Championship, which he won after a Tombstone Piledriver. Undertaker duplicated his efforts the following year when he toppled Edge at WrestleMania XXIV to become a two-time World Heavyweight Champion.
His time with the title was cut short when Vickie Guerrero declared Undertaker's submission hold, Hell's Gate, illegal. Edge won the match with an assist from La Familia, which resulted in Undertaker being forced out of WWE. Fortunately for fans, Edge and Vickie had a bitter falling out, resulting in Vickie reinstituting Undertaker two months later.
The Streak Put In Jeopardy
---
Over the course of sixteen WrestleMania appearances, Undertaker had never tasted defeat. However, Shawn Michaels claimed Undertaker had never defeated him in a singles match and demanded a shot at WrestleMania XXV. In what is widely considered one of the most epic matches in WWE history, Undertaker won the encounter to boost his record to 17-0, then went on to claim the World Heavyweight Championship from CM Punk later in the year. Undertaker defended the title against Punk and Batista but lost it to Chris Jericho when Michaels, demanding a second chance at Undertaker's undefeated streak at WrestleMania, interfered in the match. Undertaker ultimately agreed to the match, but with one stipulation: if Shawn Michaels lost, he must retire. The "Career versus Streak" Match took place at WrestleMania XXVI. In the end, Undertaker put Michaels through hell and sent him into retirement.
Shortly after his victory over Michaels, Undertaker was put out of action after being attacked by an unknown assailant. Kane and Rey Mysterio each blamed each other, but the truth came to light when Undertaker returned at SummerSlam and was attacked by Kane. The two eventually met in a Buried Alive Match where Paul Bearer and the Nexus helped Kane bury Undertaker, who then wasn't seen for months.
The End Of An Era
---
Hints of Undertaker's return first appeared during the 2011 Royal Rumble. His return on February 21 was interrupted by Triple H, making his first appearance in nearly a year. Following in the footsteps of his friend, Shawn Michaels, "The Game" sought to end Underaker's WrestleMania winning streak. The No-Holds Barred Match between two "Last Outlaws" at WrestleMania XXVII ended in victory for Undertaker, but he left the ring on a stretcher while Triple H walked out under his own power.
Undertaker vanished from WWE for the rest of 2011, returning in January 2012 to demand a rematch against an initially-reluctant Triple H. The two met at WrestleMania XXVIII in a Hell in a Cell Match refereed by Shawn Michaels. The brutal encounter left both men bloodied and battered, but in the end Undertaker claimed victory and pushed his streak to 20-0. When it came time to leave the ring, all three men supported each other and walked into the night, together, symbolizing the "End of an Era."
Jake Roberts Shares A Funny Story On The Undertaker
---
WWE Hall of Famer Jake "The Snake" Roberts, who came up short to The Undertaker in a memorable affair at WrestleMania VIII, portrays his first ever encounter with "The Phenom" as one that centered around strip clubs and the consumption of alcohol.
"I was there when he first got in there in the WWE," remembers Roberts in an interview. "Here's really quite a story: He comes to me, he says, "Hey I hear you know where all the good strip joints are at." And I'm like, "In the world, yes. I know them all." And he's like, "Well, I'll travel with you!"
Roberts, a notorious alcoholic, did not believe the young upstart would be able to last a single week traveling with him, but took him under his wing in any case. A few weeks later, "The Deadman" was having his stomach pumped in the afternoon and performing at World Wrestling Federation live events at night as though nothing had occurred. Roberts indicated that 'Taker didn't even need to wear his trademark make-up given how pale his face appeared from drinking so much.
"So, he tried to hang with me, and it's a chemical world, so I was cheating," recalls Roberts. "After about three or four weeks, we went to TV and [Vince McMahon] looked at him and said, 'Mark, I don't think you need the makeup today, you look like hell. Jake is killing you and a few days later, he was in the hospital with alcohol poisoning. Finally, I had to smarten him up and tell him how I was doing it, and we then became very, very good friends."
As wild as Roberts' story sounds, this would be considered ordinary behavior in the professional wrestling industry in those days. Excessive amounts of alcohol was just a way for "the boys" to bond while traveling the road.
Where Is The Undertaker Now?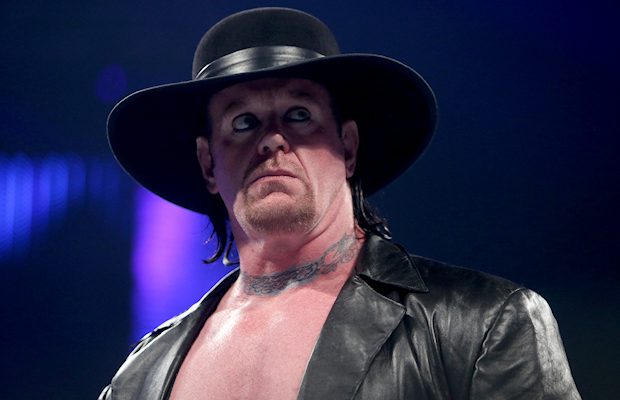 After beating Shane McMahon in a grueling Hell in a Cell Match at WrestleMania 32, have fans seen the last of The Undertaker in WWE?
On paper, it was perhaps the biggest mismatch in WrestleMania history — a 46-year-old businessman against the most dominant juggernaut in WWE history inside the unforgiving confines of Hell in a Cell. But "Shane-O-Mac" delivered an incredible performance in a surprisingly competitive, and dangerous, bout. While the son of Vince McMahon has continued to appear on WWE television since the brutal contest, The Undertaker has yet to resurface.
Fans has been speculating about The Undertaker's future in wrestling since the turn of the century. However, every year, he defies expectations with an extraordinary in-ring performance at WrestleMania. For a while, though, some felt he'd ride off into the sunset in his home state of Texas at WrestleMania 32. Rumors of retirement subsided when it was announced that he'd be battling Shane McMahon on "The Grandest Stage of Them All" since it's hard to believe that the last match of his career would be against him.
One thing from the match that caused retirement rumors to spark again is The Undertaker taking his gloves off after besting Shane and casually laying them down in the center of the ring. To some, it appeared as if he was saying that he was done and that he had just wrestled the final match of his career. According to Wrestling Observer Newsletter editor Dave Meltzer, The Undertaker was telling people afterwards that it was indeed the last "big match" of his career. Meltzer, however, noted that The Undertaker has made that vow before.
Legendary broadcaster Jim Ross, who called some of The Undertaker's most famous matches, doesn't think "The Deadman" will be hanging up his boots anytime soon.
"I get this question every day on Twitter. No, I don't think The Undertaker is going to retire any time soon," he said in April on The Ross Report.
"Good Ol' J.R." thinks The Undertaker's retirement would likely be the biggest news story of the year, whenever that may be.
"I think that when he does retire, unless there is complete insanity [that] has engulfed the world of sports entertainment, that it will be the biggest news of the year, the last match for "The Deadman," Ross said. "And I think that last match for "The Deadman" will be at a WrestleMania. When that will happen, I don't know. [WrestleMania] 33? I don't know. [WrestleMania] 34? Who knows?"
So what is The Undertaker doing now?
The 51-year-old WWE Superstar, whose real name is Mark William Calaway, likes to refer to himself as a reluctant celebrity. Although he's been in the limelight for over two decades, he is someone who works diligently to separate his Undertaker persona from the personal life he closely protects, and even people who knew him "from way back when" might be shocked by the transformation Calaway's life has undergone over the years.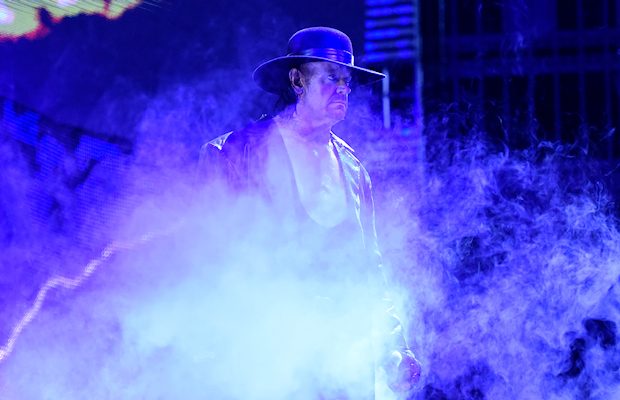 For years, Calaway was a self-professed hellraiser away from the squared circle, indulging in life on the road to the fullest. Those were fun times and the stories have become legend, but they were not necessarily happy times. Then he met a woman named Sara, who would have a profound effect on him in every way imaginable and eventually become his wife.
Calaway married Sara on July 21, 2000 in St. Petersburg, Florida. In 2001, Sara appeared as a television character for WWE — then known as the World Wrestling Federation (WWF) — as part of a feud between The Undertaker and Diamond Dallas Page where she was acknowledged as his wife. The couple had two daughters together; Chasey, who was born on November 21, 2002, and Gracie, who was born on May 15, 2005. The couple divorced in 2007 and Calaway began dating then-WWE wrestler Michelle McCool, whom he married on June 26, 2010 in Houston, Texas.
Although the ensuing quotes are from a rare interview The Undertaker gave about his personal life to WWE Magazine in 2002, much of what he said could apply today.
"It took meeting Sara to really know what personal happiness was," Calaway said. "After that, I had no desire to go to strip clubs; I had no desire to go out and drink Jack Daniel's by the gallon. I guess those were all crutches, for lack of a better term. But once we met, I found somebody I was not only attracted to physically, but also mentally. We have so many of the same interests. Everything was like, 'Here is my best friend, who I'm also highly attracted to.' It's been that way ever since.
"It's just amazing that after going out every night drinking, hanging out and carrying on … boom! Overnight, I had no desire to," he continues. "As much as I went out and partied, I was waiting for that desire to go hang out and come back. But it hasn't."
Now, long nights of partying with the boys and raising hell have been traded in for quiet times with Michelle, on their spacious and private ranch in Austin, Texas.
The more domesticated lifestyle Calaway enjoys with Michelle is like night and day compared to the wild days of yore. Like many entertainers and athletes who spend extended periods of time on the road, WWE Superstars can often be notorious party animals.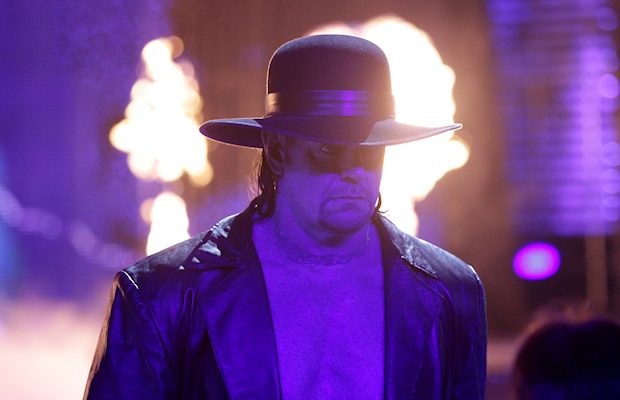 Even within that framework, however, Calaway's nights of excess stood out. But as great as those stories might be, they came at a heavy price. Calaway was burning the candle at both ends, and burning it down fast.
"Within the circle of the business, my nightlife and partying was the stuff that legends are made of," he said. "My home life, without getting into details, was miserable. I hated being at home. When I was out, I got the most out of a celebrity's nightlife. But I didn't take care of my body. I never allowed it to affect what I did in the ring — business always comes first — but it made things harder for me at times."
Calaway is quick to point out that his hard living and endless excess never affected the business he is fiercely protective of. He has never missed shows feeling hung over, nor did his performances in the squared circle ever suffer from the previous night's libations. Those are transgressions he will never tolerate from himself, nor from others in the locker room.
Yet, it was not until he abandoned that lifestyle that he began to notice that he wasn't as young as he used to be, and that his body suffered from years of abuse and neglect. As happens to many big men who wrestle for so many years, Calaway was suffering from painful knee and hip ailments. His metabolism had also naturally slowed with time, and food he used to burn off with minimal effort was now sticking to him and adding weight, causing further stress on his ailing lower body.
Unlike many WWE Superstars, Calaway was never a gym rat. He worked out and did general maintenance on his body, but did only what was necessary to stay in shape. Blessed with superior genetics, he was able to stay on top of his game with very little effort in the weight room.
Not only was he happy to be spend his nights at home with Sara, he also found that he had a partner who was a fitness fanatic, and who inspired him to hit the gym with her.
"Sara really pushes me to the brink," Calaway said in 2002. "You can see how great her body is in the WWE Divas swimsuit magazine. With her energy, desire and motivation to keep her body at that level, it motivates me. We motivate each other, and that's fun. She's a great training partner.
When the former couple moved from Florida to Texas, one of the first things the WWE Superstar did was install a state-of-the-art gym on the ranch. Calaway, who often works out, takes much of the restless energy he once spent living the wild life and puts it to work in the gym, strengthening his battered and injury-plagued body in order to keep up with the younger members of the WWE roster.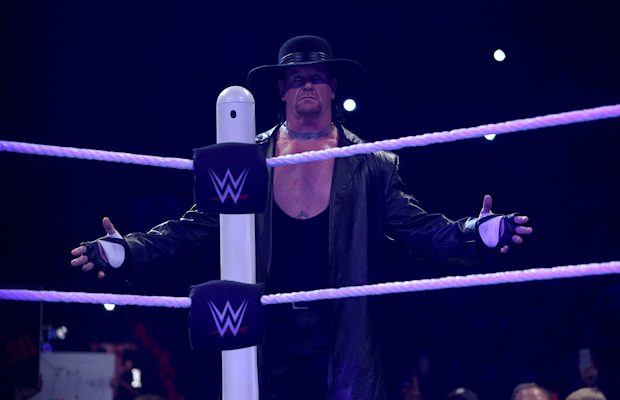 Calaway embraced his new outlook as the greatest challenge of his legendary career — defying the effects of time and reversing years of punishment suffered both in and out of the ring.
"I'm getting a little older, I don't recover as quickly as I used to, and the weight isn't as easy to keep off as it used to be. Now that I have this personal happiness, I had to take it and use it to motivate me to keep physically fit," he said. "When we moved to Texas, it was a new beginning in how my life was going to be lived. It's a constant struggle to keep my body at a level to fight off injuries and to compete with guys that are 25 to 26 years old. It's a constant struggle, but with the commitment I have now, I'll be able to be productive for some time to come."
The spread also allows Calaway some much needed peace of mind when he's not performing for WWE. It's a place where he can leave Undertaker behind and be himself — a husband and a father, and a man who'd now rather spend time at home than out raising hell.
"This is awesome. I am a very reluctant celebrity," he said. "I don't put much status in being seen or having notoriety like that. When I'm off, it's nice to be able to come out here to the ranch and not have to deal with anything other than my animals and family. It's fun to be able to live that kind of life and be normal. I can go out on the property and be lost all day. It keeps my feet grounded when I'm here.
"I can't wait to get home now. I guess it would have been nice if Sara had continued to work with me. I know a lot of fans didn't appreciate her being with Undertaker, because he had been a loner for so long. I think they took that awkwardly. But it was nice having her on the road with me, traveling and training together. Now, that she's home, I can't get home soon enough — and I cant stay long enough. It's always nice having someone you love and respect waiting for you."
With his personal life now in order, Calaway has begun to give thought to life beyond The Undertaker. He remains a force in the professional wrestling industry, a legend who is still very much on top of his game. But, he realizes that even the phenomenon known as The Undertaker has a finite lifespan, and the day will come when the character is gone and only Mark Calaway remains.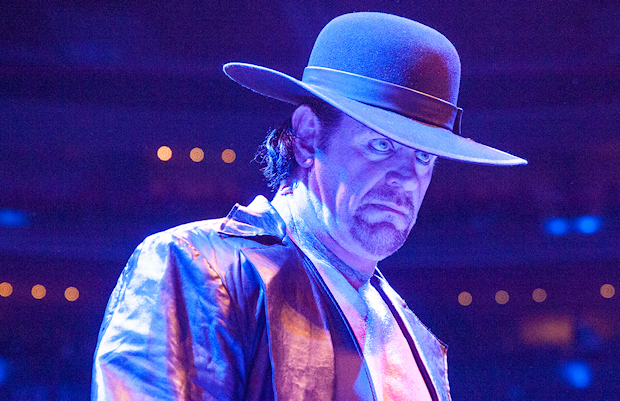 But even then, the business he has given so much to over the past several years will always be a part of his life, in some form or another.
"I think in the next few years I'll work a little less. But, I'll still be out there quite a bit," Calaway said. "I just want to take a little time to spend with my family. The reality is, I don't know how many years I have left. The people who backed me and stayed behind me all these years, I don't want to sell them short. It's going to be a juggling act."
"I've got a lot of different irons in the fire. I think initially I'll just sit back, relax, and enjoy the fruits of my labor. I definitely feel like I have something to give back to the business. Whether I stay on the ranch and have WWE Superstars come and work out with me, or whether I go out on the road and do something behind the scenes, I don't know. I don't have any desire to go out and be a full-time agent. I want to spend more time at home. So the more things I can do from here, the better. I have some interest in developing some real estate as well. But, I think most of it will be here, hanging out at the ranch, relaxing and enjoying my life."
The Undertaker Fears Cucumbers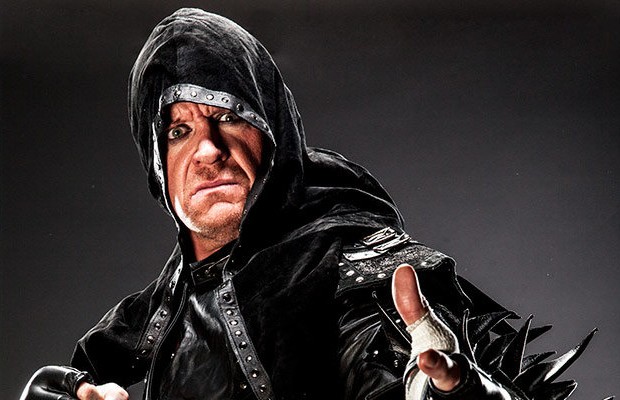 The Undertaker fears cucumbers!
During an AMA (Ask Me Anything) on Reddit.com in 2015, former WWE Superstar Savio Vega spoke out about several points in his career. One user asked Vega if he ever ribbed The Undertaker over his fear of cucumbers and he responded, "Oh yes, Undertaker hated cucumbers. He absolutely hated them. It was like kryptonite to superman."
The rumor originated from Paul Bearer, the late legendary manager of The Undertaker, who revealed a few years ago during a shoot interview with Jim Cornette that "The Deadman" fears of the vegetable.
Traveling around the world as stars of the World Wrestling Federation in the early 1990s, The Undertaker often traveled with his on-screen manager because it helped protect his mysterious gimmick. Being an old school wrestler, 'Taker always protected kayfabe, and insisted on not being seen out of character. As such, whenever the duo traveled together, Bearer was always the one who had to get out and fill the tank with petrol.
One day when they stopped at a gas station to fill up, Bearer desperately needed to use the bathroom. The Undertaker showed no mercy and made his manager fill the tank first, which resulted in Bearer urinating his trousers. Undertaker found this hilarious and quickly spread the story to organization chief Vince McMahon and the locker room.
How did Bearer get his revenge on The Undertaker? Aware of his bizarre phobia of cucumbers, he proceeded to fill "The Deadman"'s hat with the vegetable, topping it up with the green substance right to the brim. When 'Taker picked the hat up and caught sight of the cucumbers he legitimately freaked out and vomited.
Cornette asked Bearer why The Undertaker is repulsed by the sight of cucumbers. He responded that "The Deadman" has had this phobia since he was a child.
"I guess his mother made him eat them or something when he didn't want to eat them and he just hates cucumbers," said Bearer.