Did The WWE Creative Team Poke Fun At Mickie James Over Her Weight?
Posted by PWPIX on 07/03/2009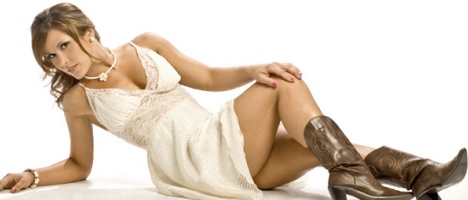 In light of recent reports concerning WWE Divas' weights, here is another one, this time regarding Mickie James.
If you recall, back in May, Subway spokesman Jared Fogle (a/k/a "Subway Jared") was the special guest ring announcer for a match between Mickie James and Maryse on Monday Night Raw, which James ended up winning. The word going around then was that the creative team had Subway Jared specifically announce James' match as a backstage rib at her expense. Every now and then, the creative team inserts little inside jokes which most of the the audience won't get onto television as means to amuse themselves.
Anyway, the Subway Jared spot was said to be a rib over James' weight, which has frequently been a source of contention among fans and people within WWE alike ever since her debut in the promotion in 2005, although much more so recent months.
While this is mere speculation, considering it involved Subway, the certain "roast beef" joke associated with her also can't be ruled out as people within WWE are very much aware of that particular Internet meme.
Click here to see recent Mickie bikini photos (>>)