Chelsea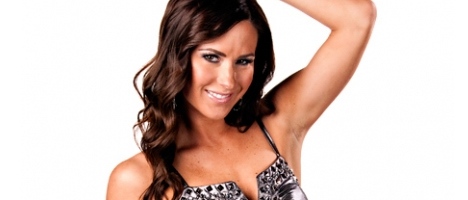 Born in Orlando, Florida where she was raised and still resides, Alison Skipper has been an avid dancer since she was three years old. Her modeling career began at the age of 16 where she started in runaway and print.
Alison's nine years of experience boasts and impressive portfolio of work which includes appearances in Lucky, Vogue, Bride and Boating Life magazines. Having established herself as a top Orlando model, Alison has made a great impact for clients such as Hyatt Hotels, Breezes Resorts, Body Glove, Kumho Tires and Boost Mobile. She has appeared on several billboards for Ron Jon Surf Shop and has done runway for Nike, Victoria's Secret, Macy's and Nordstrom's. She has also been featured in commercials for Walt Disney World, Papa John's Pizza and Quest Personals. Alison is also a regular fashion & jewelry model for the Home Shopping Network.
Alison's career took a drastic turn in January 2010 when she debuted in TNA Wrestling as the valet to Desmond Wolfe under the name Chelsea.

CHELSEA FEATURES