Bobby Heenan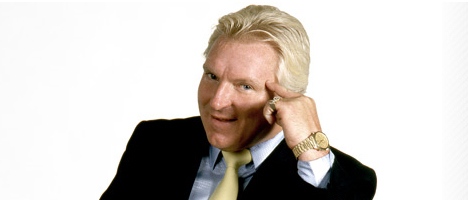 Some of the sport's historians have called him the greatest manager of all time, and by all accounts, Bobby Heenan was a master of every aspect of his role. He could talk a blue streak on the mic like no one before or since, making himself a valuable mouthpiece for anyone he represented. His comedic talents were priceless. And when it came time to pay the piper for all his evil deeds, no one could take a beating like "The Brain."

BOBBY HEENAN FEATURES
Over the years, his numerous proteges included a virtual "Who's Who" of legends, including the likes of AWA Champion Nick Bockwinkel, the Blackjacks, Big John Studd, King Kong Bundy, "Ravishing" Rick Rude, "Mr. Perfect" Curt Hennig, Arn Anderson and Tully Blanchard, Harley Race, and of course, the first WWE Hall of Famer, Andre the Giant - whom Heenan led to the ring at WrestleMania III before 93,173 fans at the Pontiac Silverdome in 1987.
Just as indispensable as he was a manager, so was he also as an announcer. Glorifying himself as a "broadcast journalist," Heenan formed a classic combination with Gorilla Monsoon, and the two are generally regarded as the Abbott & Costello of sports entertainment. He was part of the original broadcast team for Monday Night Raw in 1993, and is the only person to have sat in the broadcast booth for both Raw and Monday Nitro. In 2001, he made a triumphant return to WWE to call the action in WrestleMania X-Seven's Gimmick Battle Royal alongside "Mean" Gene Okerlund.
| | | |
| --- | --- | --- |
| | "The Brain" | |
| | | |
| --- | --- | --- |
| | Enlarge | |
Legendary wrestling manager Bobby Heenan made a rare appearance over the weekend at the Mid-Atlantic Wrestling Legends Fanfest in Charlotte, North Carolina. Fans in attendance at the event voiced their heartbreak over seeing the WWE Hall of Famer in his current physical state.
For those unaware, Heenan's face is disfigured because radiation treatment he had for throat cancer in 2009 destroyed his jaw bone. Doctors had to rebuild his jaw using bone from his hip and shin.
Heenan's mind, however, has not been hampered at all. According to a fan in attendance at the event, when a photographer tried to handle him as if he was an old, senile man that needed to be handled, Heenan gracefully stuck his middle finger in the man's face. The man laughed and told his assistant that his life is now complete that he's been flipped off by "The Brain."

Latest Updates