Shawn Daivari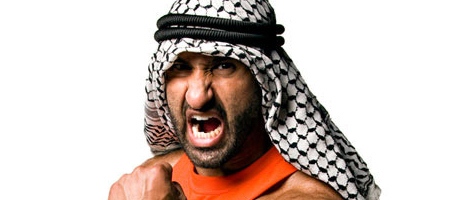 Making his debut in World Wrestling Entertainment in October 2004, Detroit native Daivari accused fellow countrymen of racist activity toward him and other Arab-Americans. Clearly, his sentiments did not sit well with the melting pot of WWE fans, but that didn't stop him from continuously spewing his unpopular opinions.
In the ring, Daivari's early days looked bright, especially after defeating Shawn Michaels in his singles debut in April 2005. When his parter, Muhammad Hassan, left WWE later that summer, his career was knocked off tracked and never fully recovered. Following Hassan's departure, Daivari focused mainly on managing. His list of clients included Kurt Angle, Mark Henry and The Great Khali.
Following an unsuccessful stint on Raw, Daivari would part ways with the organization on October 16, 2007.
Daivari would cross over to Total Nonstop Action Wrestling in June 2008, signing a contract with the organization. Competing under the name Sheik Abdul Bashir, the young Iranian-American captured the X Division Championship on September 14, 2008. His tenure, however, would come to an end in December 2009 after being fired on-air following a "Feast or Fired" match in which he selected a briefcase containing a pink slip.

SHAWN DAIVARI FEATURES