Damien Demento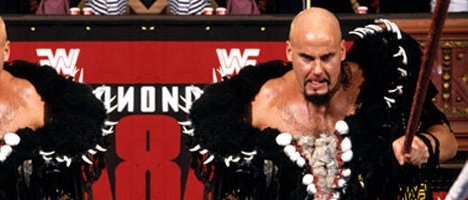 Damien Demento and his odd forms of behavior first inhabited the World Wrestling Federation in October 1992. He prowled the ring, all the while speaking aloud to the voices speaking inside his head. Demento disturbed all who watched and battled the likes of Virgil, Bob Backlund, Tatanka and Tito Santana.
Despite Demento's peculiar persona, audiences became curious about what he would do next. In the ring, he saw continued success, which led to the main event of the first ever Monday Night Raw against Undertaker.
Demento left the WWF in October 1993 and after a stint on the independent circuit, left the wrestling business altogether.

DAMIEN DEMENTO FEATURES