Bobby Lashley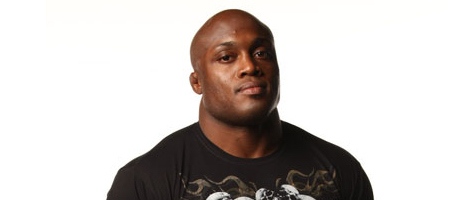 A product of the United States Army, Bobby Lashley is a three-time National Amateur Wrestling Champion, a four-time All-American, a two-time Armed Forces Champion, and a Silver Medalist in the 2002 Military World Championships.
In September 2005, Lashley debuted on SmackDown. Lashley's power and amateur background served him well as he met opponents such as Vito, Simon Dean, William Regal and Finlay. Lashley appeared at WrestleMania 22 in a Money in the Bank Ladder Match.
In 2006, he became ECW Champion after surviving the Extreme Elimination Chamber at December to Dismember. Lashley reached the pinnacle of his career at WrestleMania 23 when he was Donald Trump's representative in "The Battle of The Billionaires" and fans saw Mr. McMahon get his head shaved when he beat Umaga. When he lost the ECW Championship under questionable circumstances, he regained it at One Night Stand in a Street Fight. However, Lashley would be forced to relinquish the belt upon being drafted to Raw in the 2007 WWE Draft.
On July 30, 2007, Lashley wrestled his final match for WWE against Mr. Kennedy. During the match Lashley was "injured" by Kennedy after he kicked his shoulder into the ring steps, allowing "The Boss" to have time off for surgery for the legitimate injury he suffered at Backlash. He would part ways with the organization the following January.

BOBBY LASHLEY FEATURES