Orlando Jordan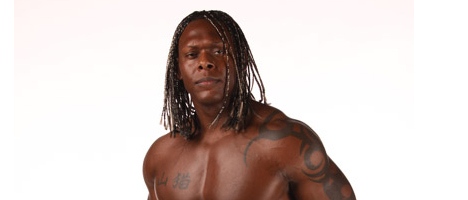 For a brief period of time, Orlando Jordan was one of the most powerful Superstars on SmackDown. After signing him with John "Bradshaw" Layfield in August 2004, the Miami native quickly began to reap the benefits of making company with the WWE Champion. Serving as JBL's Chief of Staff, he found himself thrust into many high-profile matches.
In March 2005, Jordan picked up the biggest win of his career when he toppled John Cena on SmackDown to capture the coveted United States Championship. He went on to successfully defend the gold against SmackDown's greatest competitors for more than five months.
Shortly after Jordan's United States Championship reign came to an end, so did his alliance with JBL. With the self-proclaimed "Wrestling God" no longer watching his back, Jordan struggled to find his way. By mid-2006, Jordan was gone from WWE entirely, having been released on May 26.
Jordan would resurface three and a half years later in Total Nonstop Action Wrestling.

ORLANDO JORDAN FEATURES