Perry Saturn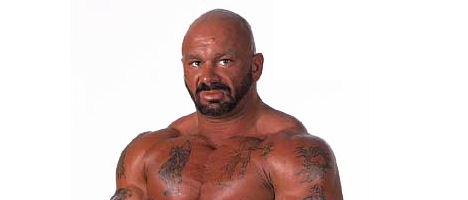 Perry Saturn's elevator didn't go the top floor. Whether he realized it or not, that's exactly why WWE fans loved him. It didn't matter if was declaring his love for a mop or uttering the term "you're welcome" for no apparent reason, audiences couldn't wait to see what he would next.
When Saturn arrived in WWE alongside the Radicalz, it was easy for him to hide his less-than-impressive intellect behind his partners' superior wit. Shortly after the faction disbanded, the true Saturn was exposed. Despite his simple mind, the muscular Boston native was a legitimate powerhouse inside the ring. His extreme approach to competition, which he cultivated in ECW, led him to two Hardcore Championship victories. He also defeated former Radicalz teammate Eddie Guerrero for the European Championship in July 2000. While Saturn's powerful Death Valley Driver certainly carried him to great heights in the ring, it was his love affair with a cleaning tool that fans will forever remember.
In the summer of 2001, the tattooed Superstar dumped his beautiful girlfriend Terri in favor of believe it or not, a mop. The relationship took a destructive turn when an upset Terri abducted the mop and threw it into a wood chipper. The broken-hearted Saturn was never able to rebound from the loss and left WWE the following year.

PERRY SATURN FEATURES