Tyler Reks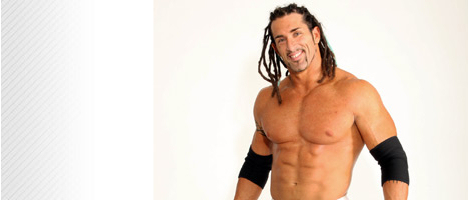 After a brief run in ECW, the intimidating Tyler Reks believed WWE management was holding him back. So he decided to take matters into his own hands. In October 2010, the dark and brooding Superstar made an unscheduled appearance on SmackDown and immediately targeted Kaval. Within minutes, he defeated the NXT season two champion and as a result, earned his spiot on Team SmackDown at Bragging Rights.
Despite being a loner at heart, Reks worked well with his SmackDown cohorts, which included Big Show and Alberto Del Rio. After eliminating Raw's Santino Marella from competition, the "Dreadlocked Demolition Man" was finally ousted at the hands of Sheamus. In the end, however, it was Reks' team of SmackDown Superstars who took home the prestigious Bragging Rights trophy.

TYLER REKS FEATURES
The following monthm Reks joined Del Rio's Survivor Series team in an unsuccessful battle against Team Mysterio. After the annual November pay-per-view, Reks continued to display his intense brand of terror on WWE Superstars, where he victimized the likes of Chris Masters and JTG. In August 2012, Reks requested his contract release from WWE, citing his desire to spend more time with his family.