Matt Hardy Mugshot (No. 4)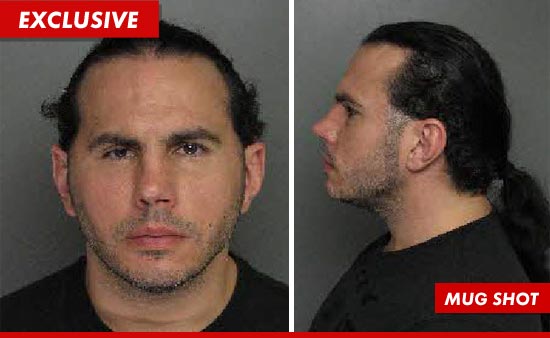 Matt Hardy was arrested in North Carolina on November 18, 2011 after being kicked out of court-ordered rehab.
Hardy was arrested when he got off the plane upon arriving home in North Carolina. Hardy, who was avoiding jail time by attending rehab, was then booked in a Moore County Detention Center at approximately 1:30 a.m. EST for "violation of a court order."
Two months into a three-month rehab program, Hardy was kicked out on Friday for failing a breathalyzer test after staff noted suspicious behavior. Hardy claimed he failed the test because he had "just used mouthwash."
Previous Image
|
Next Image