Tammy Sytch Mugshot (No. 2)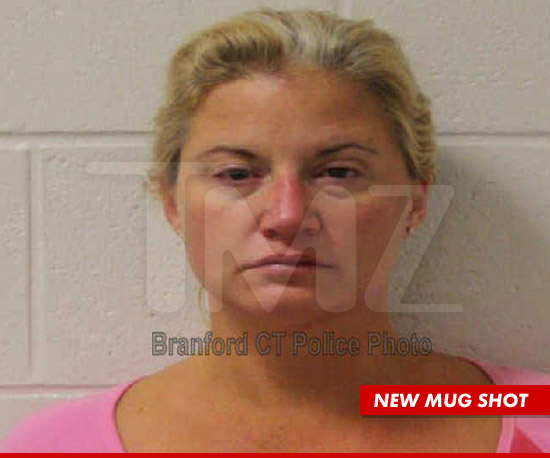 Former WWE performer Tamara Sytch (a/k/a Sunny) was arrested again on October 8, 2012 in Brandford, Connecticut. According to TMZ.com, she was arrested for her involvement in a dispute with her ex-boyfriend, which was a violation of a restraining order handed down by a Connecticut court following her third arrest in three days the prior month.
Sytch, who was arrested four times in four weeks, was booked on charges of "violating a protective order, disorderly conduct, and criminal mischief."
According to police, Sytch appeared to be intoxicated at the time of her arrest. The local NBC affiliate in Hartford, Connecticut adds that Sytch was taken into custody at 8:55 p.m. after police found her "intoxicated and sleeping at her prior residence," which violated the restraining order.
Previous Image
|
Next Image